3 Month Fixed Coffee Subscription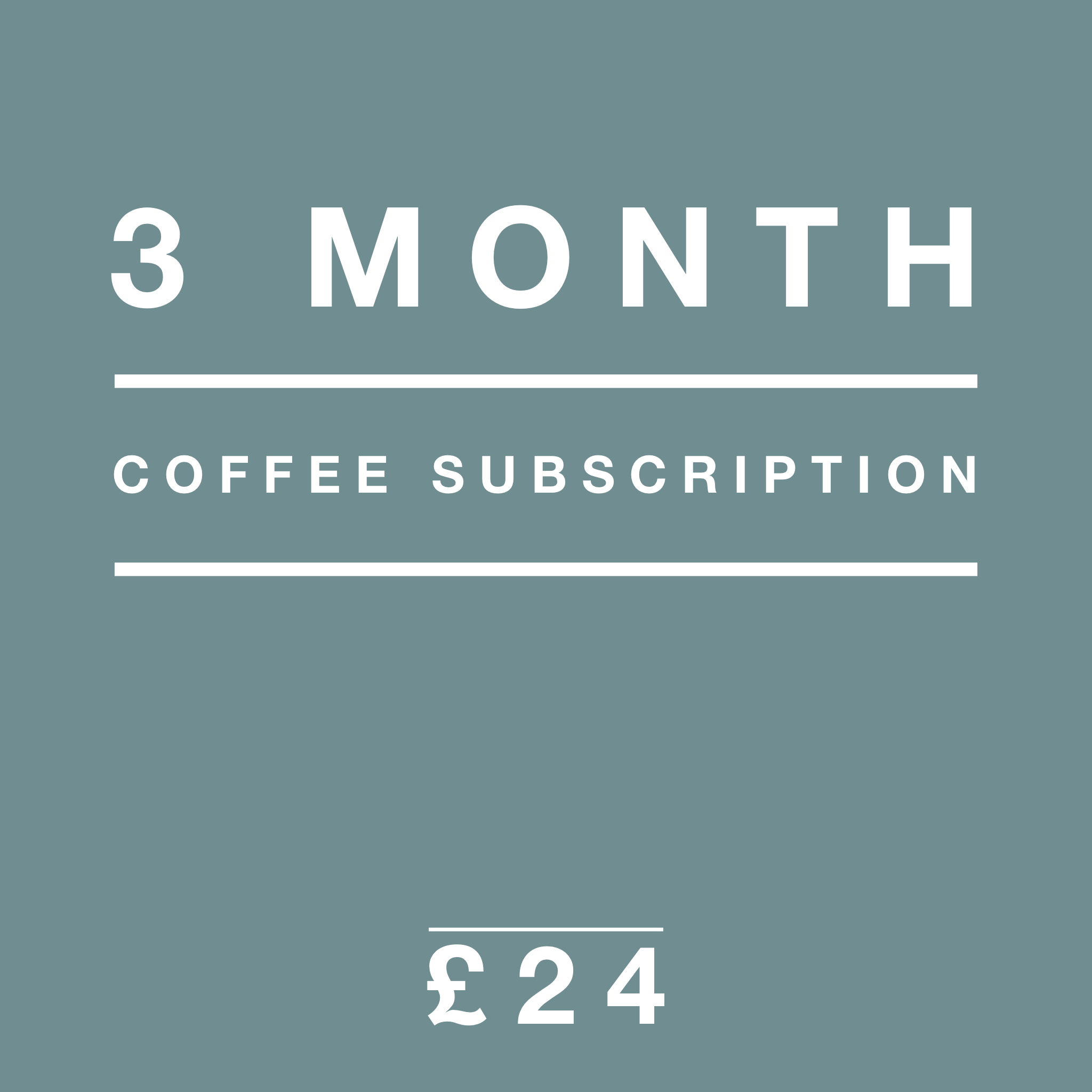 3 Month Fixed Coffee Subscription
Receive 1x 250g bag of CLO coffee through your letterbox each month for 3 months (3 bags in total).
Each month you will receive a 250g bag of seasonal speciality coffee with coffee farm information and tasting notes. The parcel fits through your letterbox so you don't even need to be at home to receive it.
The perfect gift for a coffee lover!
This is a fixed term, at the end of the 3 months, your subscription will end. For a pay monthly, no commitment, coffee subscription click here