El Salvador - Finca Santa Maria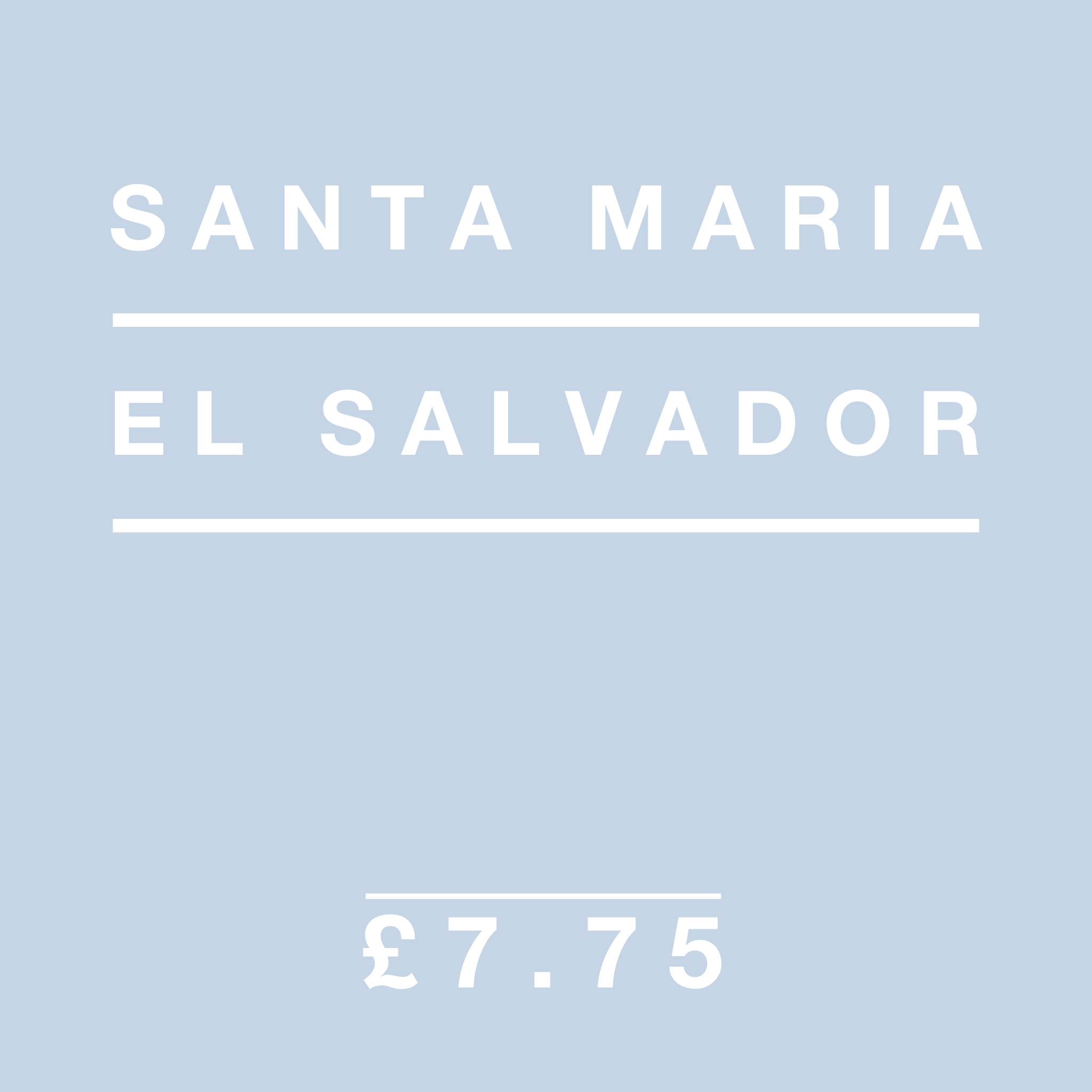 El Salvador - Finca Santa Maria
Chocolate and nuts, orange, cherry
A superb El Salvador coffee to delight your taste buds. Honey process and a favourite of ours from this region. Honey process this year was processed at Beneficio el Recreo near Ataco:
Honey: 15 days on patio or 21 days on raised beds. Immediate raking & turning every 30 mins
FARMER: Jose Fernando Aguilar
FARM: Finca Santa Maria
REGION: El Salvador
PROCESS: Honey
ALTITUDE: 1350 - 1,700 masl
VARIETAL: Bourbon
HARVEST: January - March

For six generations, the Aguilar family has produced coffee on the shade-rich land on the north-eastern slope of the San Salvador Volcano, with a direct view over the capital city of San Salvador. The estates cover nearly 160 hectares at altitudes ranging from 1,250 to 1,700 meters (4,100 to 5,577 feet), the top of the farm being unusually high for El Salvador and lending to great coffee growing potential.
Fernando's vision of utilising the natural advantage of altitude and re-committing to varietals that lend to best cup profile over rust resistance and yield, and simply managing the plant stock through good farm work, agronomy investment and experience is a bold one, but managed impeccably well. This has allowed the emergence of very high quality production in general, including this specially prepared selection from pickings around the estate.

Santa Maria is surrounded by 100 hectares of nature reserve designated as a part of the Meso-American Biological Corridor, including a remarkable 'mini rainforest' with a noticeable temperature drop as you reach the very highest coffee areas. Given the importance of the preservation of the forest, the Aguilar family, in conjunction with a local NGO, have two park rangers that look after the protected natural forest year-round.